Right Surveyors Leigh
Building and Property Chartered Surveys in your local area.
Call 0161 403 1403 or Freephone 0800 880 6024
Right Surveyors of Leigh is an established firm of local chartered surveyors, providing survey services, valuations and professional advice across Leigh and Greater Manchester. We are well known for our great quality of service and take pride in the friendly and trustworthy nature of our building surveyors.
Getting a high-quality, reliable survey by a fully qualified chartered surveyor can save you the stress and hassle of unanticipated problems that would occur later on down the line and, in some cases, it may even drive down the resale price of your property. The local chartered surveyor for Leigh is Chris Newman FRICS and he is well-known for having extensive knowledge and experience in surveying and the properties of Leigh. He is one of Leigh's most skilful property professionals and has the advantage of having worked and lived in the Leigh and Manchester area for the majority of his life.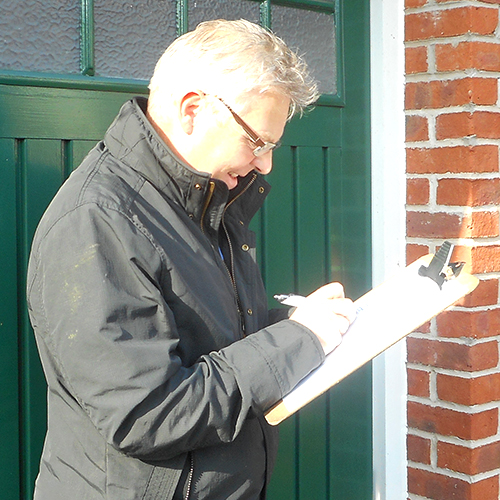 "I am a Fellow of the RICS and have mainly worked in the residential sector throughout my career. I am a registered valuer and chartered surveyor, and have gained my NDEA level 4 qualification in EPC production.
"Being fully aware of your property and its defaults can make it easier to buy or sell. With thirty years of experience, you can be reassured that I will give you a fully-qualified and reliable survey. As well as specialising in building surveys such as RICS Building Survey and the RICS HomeBuyer Report, I am also a fully registered valuer, so I am also available to undertake detailed property valuations."
Building Surveys and Property Surveying Services from our Local Leigh Surveyors
With building surveys and valuations that can be adapted to suit every budget and home, and our dedicated team's comprehensive knowledge of Leigh, we can provide reliable, high-quality advice that you can trust. We will help and assist you, in any way that we can, all the way through your property purchase, getting to know you and the property on a personal level.